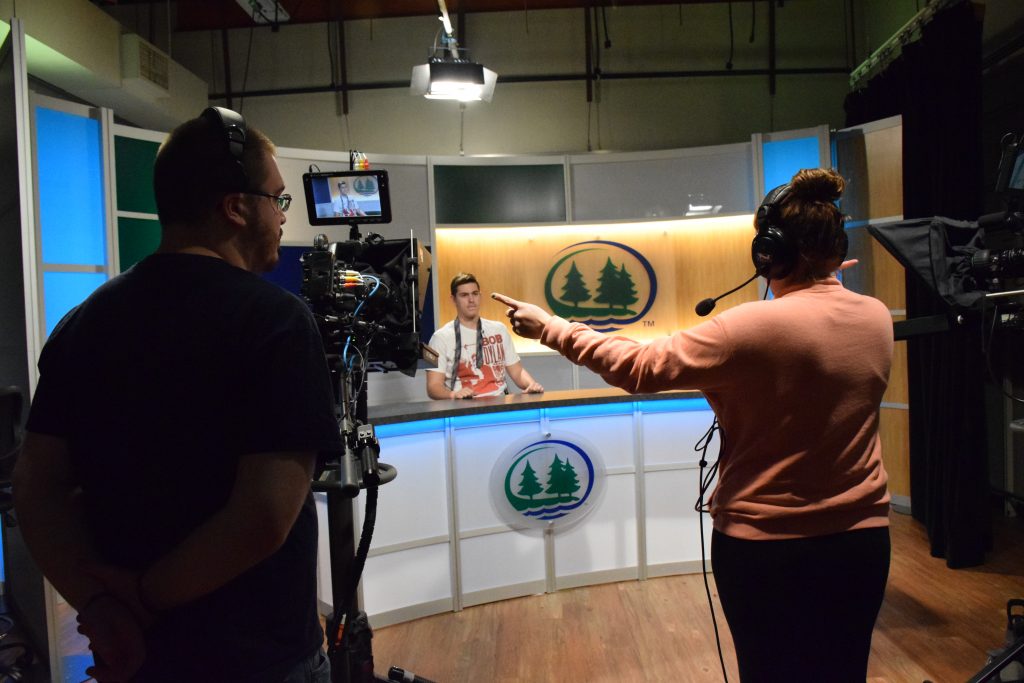 KBSU TV is a student run station! Below are some of the shows that they have aired. Click the left corner of the show to see more episodes!
Tune in on Thursdays at 5 for Northern Student TV 
The Huddle is a sports talk show for Bemidji State University, where students talk about local sports teams. New episodes air every Friday at 7:22 pm!
What To Do: Bemidji, is a mini series on activities and things to do while in Bemidji Minnesota.
Welcome to our cooking show, Chop it, like its Hot! Join us for a laugh and learn how to cook some delicious food.
Politics with Jacob -Interviews before the Mid-term elections.